The Dragons are an ice hockey club that brings players together from all over the world.  Skill level and age are not the priority, the most important focus is the love for the game.  
The Jakarta Dragons have been huge supporters in spreading the joy of hockey in Indonesia. We are extremely proud of the efforts that the Federasi Hocki Es Indonesia (FHEI) have made for Indonesia in achieving IIHF standing and the development of hockey in Indonesia for the younger generation.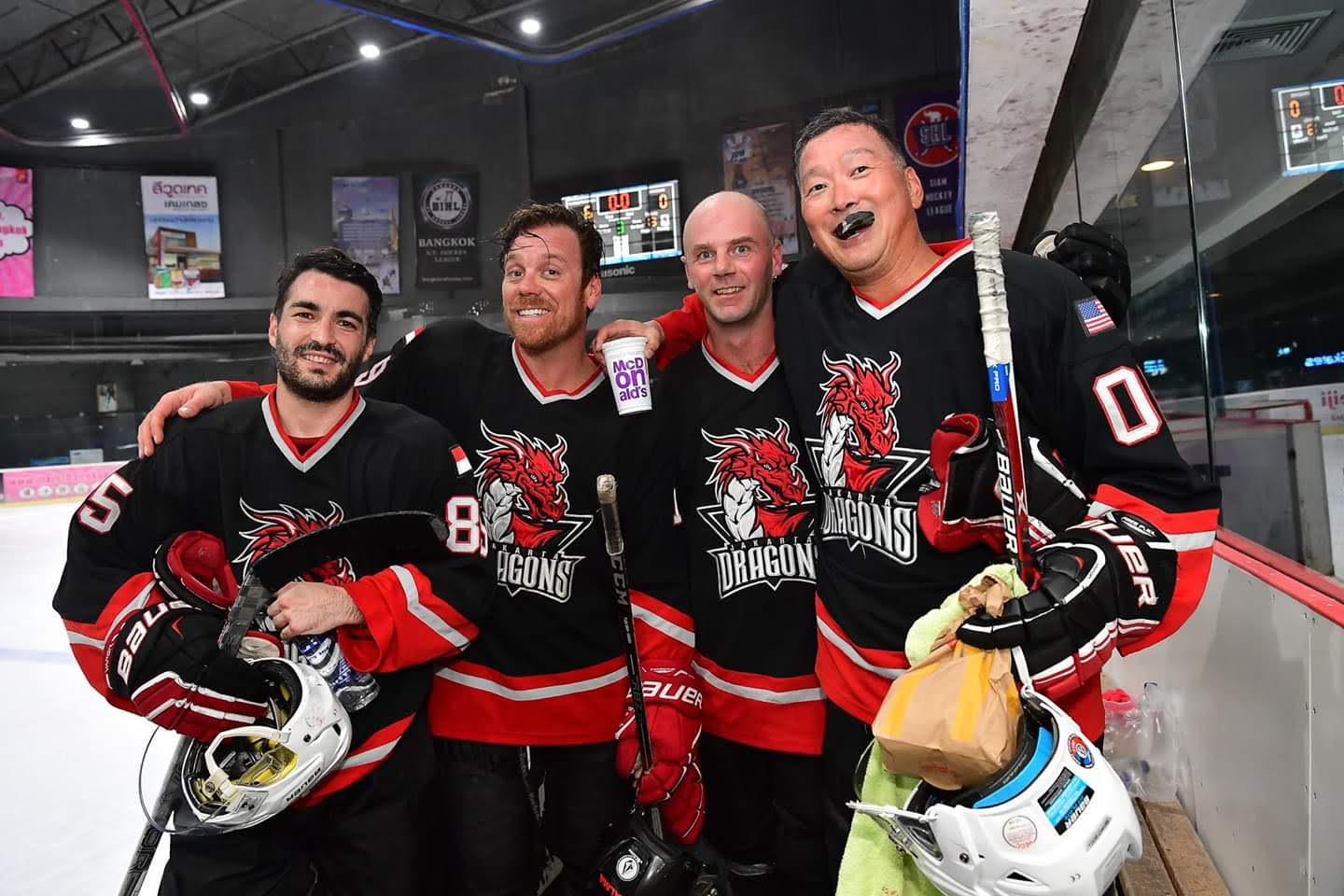 We're a group of locals and expats that have connected through the love of ice hockey.  
The club roots go back to 2008 when we were a rag-tag group of guys, with or without goalies, that would get together weekly for a shinny skate.  This eventually developed into the club we are today with members scattered throughout the world.
The Jakarta Dragons are active in the SE Asia tournament circuit and have participated in the following countries:
Thailand
Philippines
Singapore
Malayasia
CANADA
FINLAND
FRANCE

HUNGARY
INDONESIA

JAPAN
KOREA
ROMANIA
RUSSIA

SWEDEN

UNITED KINGDOM
UNITED STATES
PLUS MANY MORE OVER THE YEARS